Please Consider The Candidate In Your Recruitment Process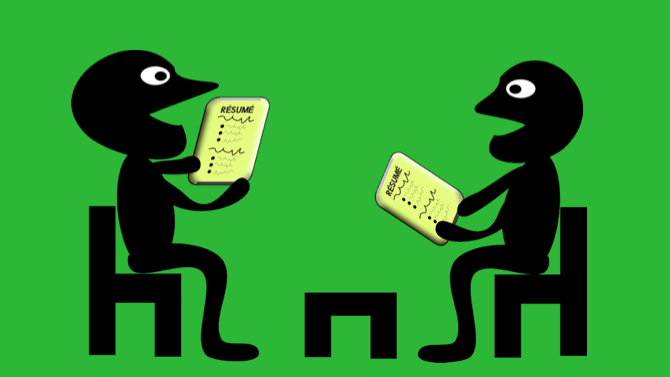 I wanted to share with you a short true story I have seen first hand this week that drives me nuts. A recruitment process doesn't have to be complicated, especially with online recruitment systems doing much of the process for a recruiter/hiring manager. AND YET many companies are seemingly trying to make them complicated, and completely un-user friendly.
When everyone is talking about talent shortages and companies struggling to recruit the skills they need, surely there is the realisation that candidates need to be respected and treated well during a recruitment process? Time and time again I find myself questioning whether companies actually give a damn about the experiences candidates have during the recruitment process. It is even more nuts when you think about the power of social media and the potential damage that can be done to an employer brand via bad experiences.
So, back to my true story.
This is the experience of someone I know this week applying for a job. It isn't a complicated recruitment process and should be straight forward to work through…….. anyway, here it is:
Candidate likes a job they find on Indeed and they click through to the advert. Fine so far.
They check out the company website, do a quick social media search, and satisfied with what they saw, they applied for the job online.
Good news! 2 days later they get a telephone screening call. Successfully passed they get invited to an interview. Going according to plan.
They then get asked to take along a paper copy of their CV to the interview (even though they have submitted one online, and have been screened against that copy.)
On arrival the candidate hands over the paper CV as requested. They are then given application form to fill in before they are interviewed. As someone pointed out on Twitter, this could be to make sure they had actually written their CV in the first place. I get that, but this is for a management role so it was more annoying!
Cue the interview.
Interviewer then proceeds to read through the CV during the interview. (Really?)
Interview concluded.
The important part of this is not just the process, but how it made the candidate feel. The first thing the person told me about the interview was not the job opportunity or the company, but the poor experience regarding having to effectively provide three copies of their details for a straight forward interview. What a missed opportunity.
I was asked by them if this was normal.
Sadly, I replied saying it wasn't uncommon. ;-(
I know this is a simple example, but it was very real for the person going for the interview. We now have advanced recruitment technologies and an awareness for the lack of skills in the marketplace, meaning we should be making the most of every candidate interaction. Every applicant/candidate knows other people and usually has a social media following - and on the basis you are likely to reject more applicants/candidates than you hire, the power of word of mouth seems to be forgotten.
And don't get me started with theses two statements - they make me mad!
"Due to the high volume of applicants, if you haven't heard back from us in two weeks you have been unsuccessful"

or

"Due to volume of applications for positions at this company, we only reply to successful applicants"
Both of these companies were using an applicant tracking system (ATS) that I know can easily be configured for 'clever' auto responder emails. They were just too lazy to think about the candidate experience and configure their ATS.
I began this post by saying that a recruitment process doesn't have to be overly complicated - but it seems that many companies still specialise in doing just that!
If this subject resonates with you, and you need some help at your company getting your recruitment of future talent better aligned, just send me an email and let's have a chat.
And remember, if you like this post, don't forget to subscribe to Sirona Says  blog to ensure you don't miss the weekly posts. And if you haven't got your copy yet, don't forget to buy a copy of my new book.