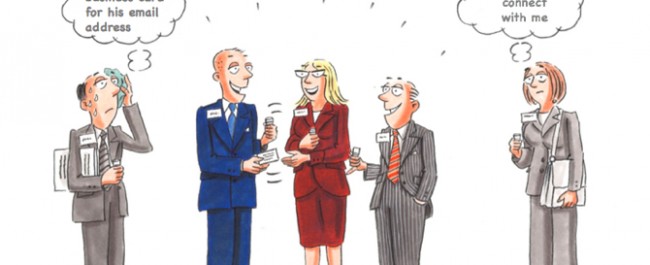 5 Ways To Connect With People On LinkedIn For Free Without Their Email Address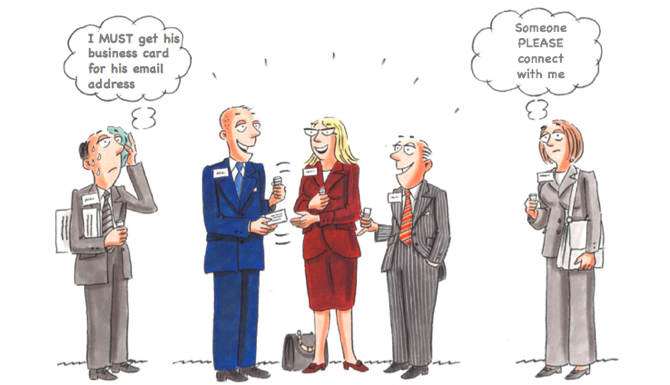 Over the last few months we have all seen LinkedIn reduce the capability to easily connect and network with people. While I have no issue with them doing this (they are a business after all), it gets a little frustrating when methods you have used for ages suddenly disappear without warning (or explanation). I am referring to the ability to invite people to connect who were in the same group as you, for free.
Having spent a lot of time with recruiters over the last month,  this one change seems to have affected many of them with regards to their LinkedIn connection strategies. There are of course other methods and tricks you can use to invite people and message them, without having to resort to InMails. Here are a number of them.
5 Ways To Connect With People On LinkedIn For Free Without Their Email Address
Browser extensions. There are many different types of browser extensions you can use to help you find people's email addresses, phone numbers and other social profiles. And they are as easy as installing them on your browser, doing a search on LinkedIn and then clicking the extension browser in your toolbar. Ones to try are Connectifier, 360 Social, Discover.ly, Prophet (new) and Connect6. There are others of course, but I have had success with these tools. It must be noted that they don't all work all the time - it is worth using two or three as they all have different search algorithms so pull different results. For a free quick search, they work for me!

Here is what that can look like using me as the example for Connectifier:

LinkedIn Contact CRM. You did know LinkedIn has a CRM (of sorts) built into the platform didn't you? And like any CRM you can add contacts without connecting with them - which is what you need to do for this tip. First search for and find the person you want to connect with and then add them to your contacts. If you don't know their full name (i.e. 3rd level connection)  click on the drop down 'Send Email' and you get the option to save to contacts anyway (below):

Alternatively if you know their full name (which you should be able to find most of the time with a little Google love) you get presented with a different option (as well as their Twitter address if they have put that on their Contact Info):


Simple click the star and you have added the person to your contacts.

Next, then click on the Connections tab on your LinkedIn toolbar, go to search and find that person by name. You will see that you can now message them and invite them to connect. ( I have anonymised the profile).




Mobile apps. This is an easy one - simply use the LinkedIn mobile app on iOS or Android on your tablet or phone, and do the search for the people you want to connect with. You can even customise the invite to them by clicking on the top right hand corner. (Again anonymised as I am not connected to them)

Connect, Connect. This is one for the people that don't really care and are after the numbers game. Do an advanced search and on the right hand side of the results for all your 2nd Level and Group connections you have the word Connect. You can simple click that and a connection invite goes to them - albeit the standard LinkedIn one. One of preference for many lazy recruiters!
Just lie! As I found out this week this is a pre option for people in the recruitment industry. This is the option you get presented with this when you select Connect on people's profiles.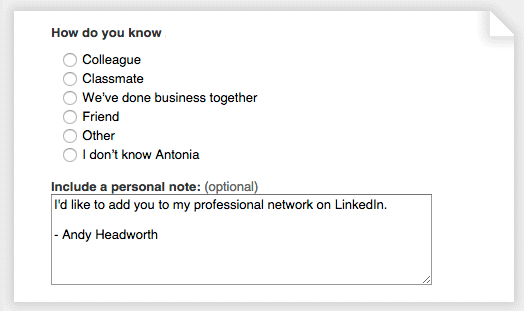 The popular box to tick is the 'We've done business together' - whether you have or haven't. For many it works, for many it doesn't -  the results seem to depend on whether you are an agency recruiter or an in-house recruiter working for a cool and sexy brand.
Anyway here are five ways you can get around LinkedIn's way of making it difficult to connect with people and join your network.
Which method do you use? Are there other approaches you take?
If you want to connect > https://www.linkedin.com/in/andyheadworth < I would be curious to see how you do it:)